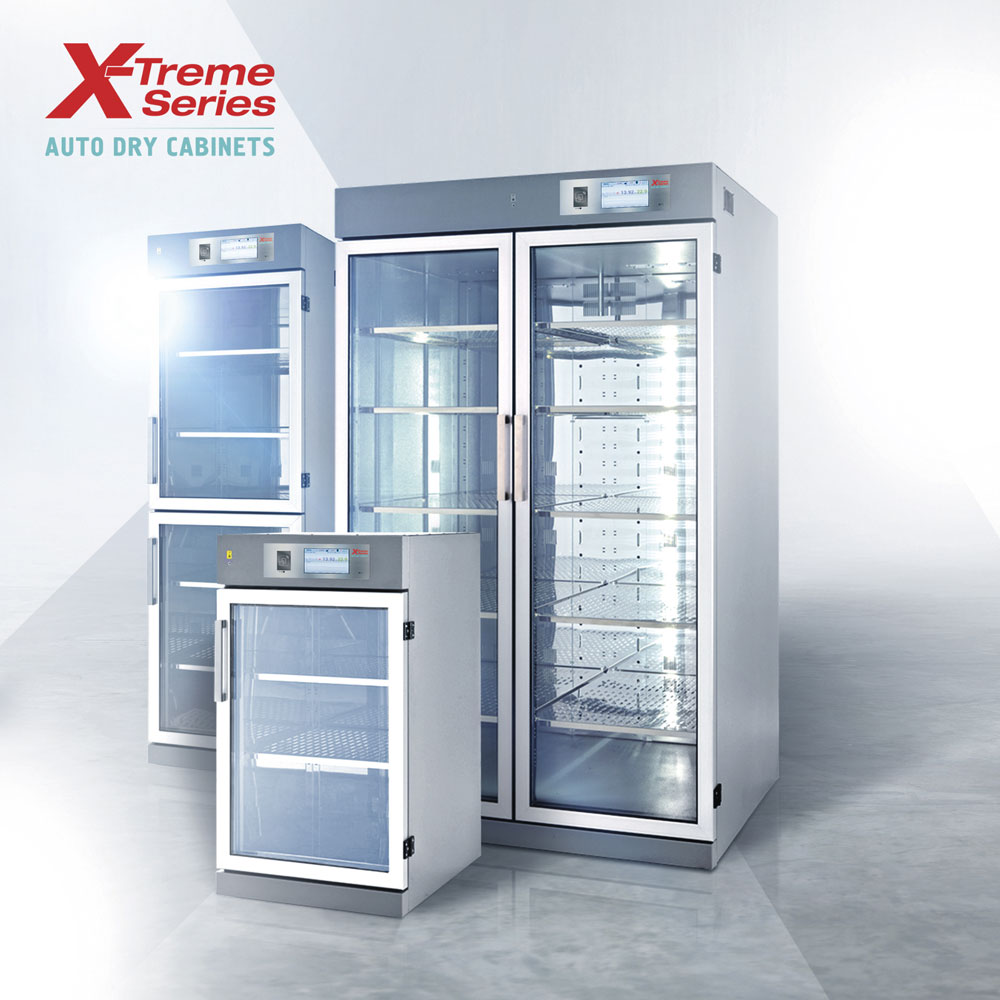 X-Treme Series Auto Dry Cabinets
---
X-Treme Series Auto Dry Cabinets provide a suitable environment for your products to protect them with the help of patented dryer technology. They also provide solutions for all your needs ranging from nitrogen solutions, hybrid systems to baking options.
---
Set Rh value from 0.5%Rh to 95%Rh
Set temperature values from 2°C up to 100°C
Unique sensor providing accuracy of +/- 0.3% Rh for humidity,+/- 0.5 °C for temperature
50%Rh to ≤1%Rh attainable in 7 minutes.
Heating Options for 45˚C, 60 ˚C and up to 100 ˚C.
Real Time monitoring at a glance.
Customizable modern & ergonomic design.
Adjust all settings within seconds.
Automatic door locks.
Data-logger for in depth analysis.
We'd love to help you boost your production efficiency. Contact us.
| | | | | | |
| --- | --- | --- | --- | --- | --- |
| Model | XL Line | XT Line | XS Line-900 | XS Line-600 | XS Line-300 |
| Capacity (lt) | 1840 | 1250 | 925 | 625 | 300 |
| External dimensions (WXHXD mm) | 1200 X 1990 X 1050 | 1200 X 1990 X 750 | 606 x 1990 x 1050 | 606 x 1990 x 750 | 606 x 1128 x 750 |
| Internal dimensions (WXHXD mm) | 1197 X 1654 X 930 | 1197 X 1654 X 630 | 603 x 1654 x 930 | 603 x 1654 x 630 | 603 x 792 x 630 |
| Weight (kg) | 280 | 190 | 160 | 134 | 90 |
Similar Products
_

PCBA TOOLS AND OTHER PERIPHERALS

_