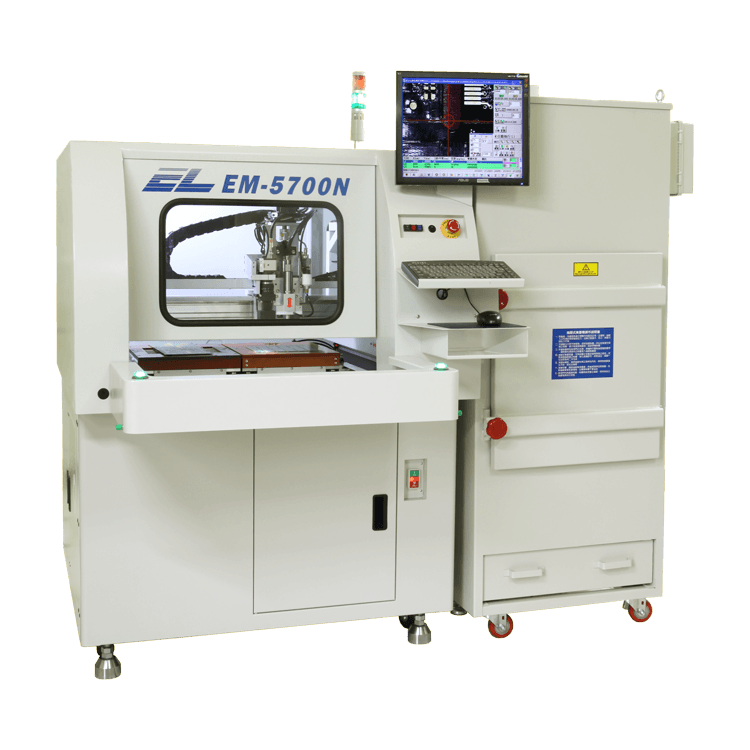 Brand: ELITE, Taiwan
PCB Routing Machine
---
"Full-color and high-resolution CCD camera assisted teaching, user-friendly interface facilitates"
Line, arc, curve routing available
Avoid manual or punch depanelling cause stress to damage PCB
Extended router bits life by multistage auto compensation of Z height to reduce cost
Left and right twin tables to increase production
Low maintenance cost, highest cost/performance ratio
Cutting Speed
0~1000mm/sec.
XY Repeatability
±0.02mm
Control System
PC -based 3-Axis controller
XYZ Driving
AC Servo motor
Operating System
Windows 7
Cutting Accuracy
±0.1mm
Spindle Rotation
Max 60,000rpm
Static Eliminator
Power supply
1ɸ, AC 220V 50/60HZ
Air Supply
4~6 Kg/cm²
flow
2500 L/Hr
Power consumption
3KVA
Dust Collector
3HP Bottom suction
Power supply of Dust Collector
220V (380V)3ɸ
Router Dimension (W*D*H)
(DS) 1240*1466*1673mm
We'd love to help you boost your production efficiency.
Contact us.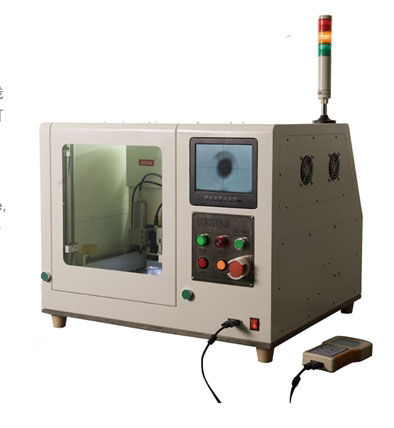 ---
Brand: HEDA, China
Table Top PCB Routing Machine
HEDA-801F
Desktop PCB Router
Designed for PCB multi-joint plate cutting with curve cutting function
It is featured for low noise, small size and high precision
Model
HEDA-801F
HEDA-801FS
Operating range
270X270X50
350X350X50
X,Y cutting speed
0~100mm/sec
Rotational speed
Max 50000rpm
Weight (Kg)
65
80
Size(DXWXH)mm
750X680X600
900X850X600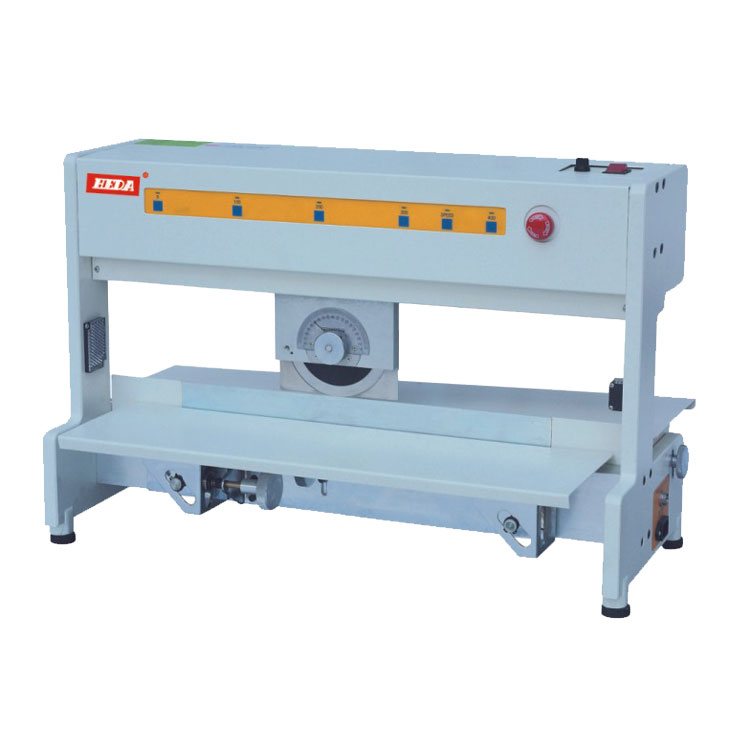 ---
Brand: HEDA, China
PCB V-Cut Machine
HEDA-801A
All V-Cut S.M.T.D. PC board are applicable to this machine
Can minimize stress occurrence ans prevent welding point crack
We'd love to help you boost your production efficiency.
Contact us.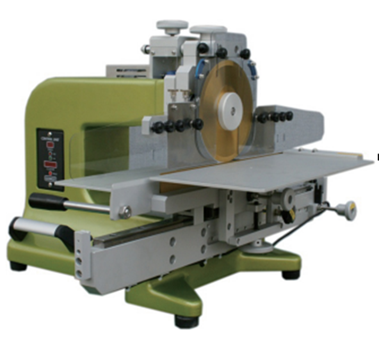 ---
Brand: KBC, Korea
SMT PCB Cutting Supporter
Motorized Operation with safety sensor
 Automatically sends the PCB board using rotating upper blade
 Sending of the board is activated by Engage Gear & Release gear operation.
 
EM-260M
EM-360M
EM-460M
Max Cut size
260mm
360mm
460mm
Upper Blade
160 / Thickness 1.5mm / Circle type
Lower Blade
270mm
370mm
470mm
Dimension
600X645X432
600X816.5X439
600X1018X439
Weight
37KG
39KG
42KG
Component Limit
50mm upper side / 27mm lower side
Similar Products
_

PCBA EQUIPMENT SOLUTIONS

_
We are your trusted partner for PCB depaneling systems offering you cutting-edge technology for precise and efficient separation of printed circuit boards (PCBs). These advanced machines are designed to streamline the manufacturing process by automating the task of separating individual PCBs from larger panels. As a reliable PCB depaneling machine supplier, we provide top-quality systems that ensure clean and accurate separation, enhancing productivity and reducing production costs.
Our PCB depaneling machines utilize innovative cutting methods, such as routing, milling, or laser cutting, to achieve precise separation without causing any damage to the circuitry or components. With customizable settings and adjustable fixtures, our systems can handle various PCB sizes and shapes, accommodating the diverse needs of electronics manufacturers.
Whether it's rigid PCBs, flexible PCBs, or mixed materials, our depaneling machines deliver consistent and reliable results, maintaining the integrity of your PCB assemblies.
As a trusted PCB depaneling machine supplier, we understand the importance of robust and reliable equipment. Our depaneling systems are built with durable construction and incorporate safety features to ensure a secure working environment.
We provide comprehensive support, including installation, training, and technical assistance, to ensure a smooth integration of our machines into your production line. With our high-performance PCB depaneling systems, you can achieve efficient board separation, improve throughput, and elevate the overall productivity of your manufacturing process.