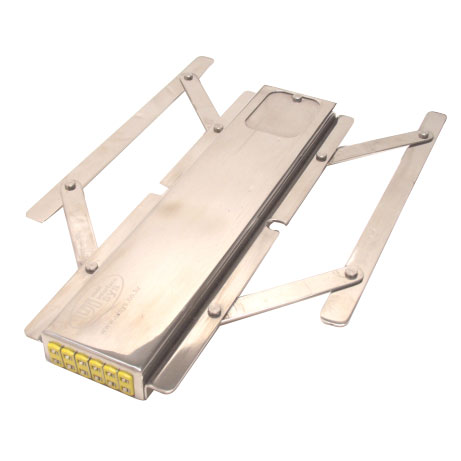 ---
Brand: UISYS, Korea
REFLOW PROFILER
UI - 301A6 [REFLOW CHECKER] Available in Pb Free Reflow Checker
Measurement of max 6 channels simulation
Measurement analysis
Data Comparison
Data converted to Excel files
Support multiple languages including Korean
Result storage up to 2 times
Adjustable sampling speed & low – power
Data Filtering
Monitoring for low battery
Protection for internal circuits
Specification
Minimum Requirement
OS
Windows 95, 98, ME, 200,XP,7,8
Processor/Memory
Pentium2 and later /64Mb and more
HDD/CD – Rom
64 Mband more /CD – Rom (Program Installation)
Video Card / Connection
1024 x 768 , 16 bit and more /USB
Items
Details
Battery
Rechargeable , 6v
Opertion Hours
Continuosly for 15 hours  (room temperature)
Operation / Storage Temperatures
0 – 300̊C/ 0 – 40̊C
                               Dimension 283x60x23/ 283x60x23
Items
Sensor
Measuring Scope
Error(s)
Temperature  Measurement
KK – type Thermocouple
 0 – 300̊C
±2̊C
Sampling
0.3, 0.6, 1.2 and 2.4sec
Measurement Time
10Minutes
Internal Storages
2
We'd love to help you boost your production efficiency.
Contact us.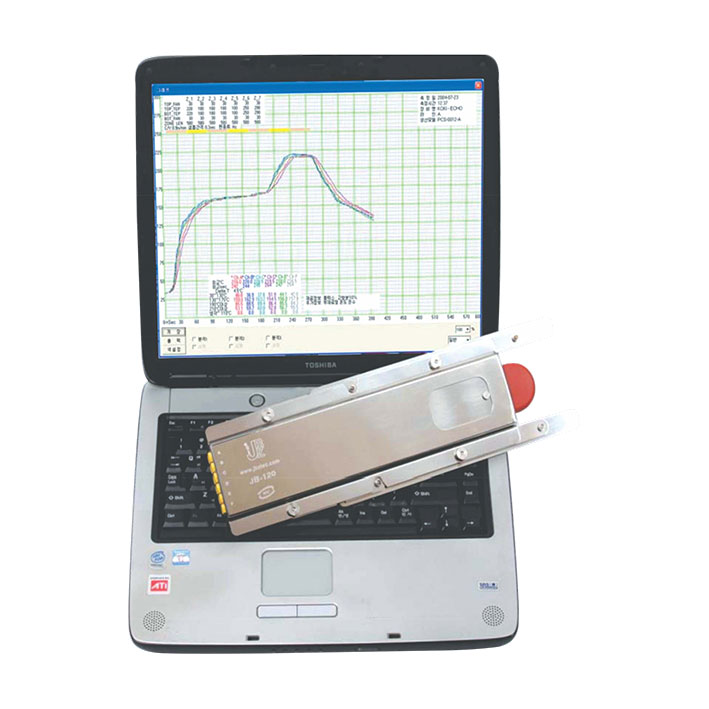 ---
Brand: UISYS, Korea
HI-CAM
UI - 301A6 [REFLOW CHECKER] Available in Pb Free Reflow Checker
In addition to the channel 3 and the temperature measuring function vibration measurements in addition to a camera function easa than it is observed inside the reflow the camera is divided into discrete modules and wide-angle lens for shooting close-alone modules for the atmosphere recorded 2way way fold using a standard PCB board that is built to order production is possible separated by only mounting the camera is possible to measure the actual BCB production the internal memory storage system without the noise in accordance with the wireless transmission.
Items
Details
Battery
Rechargeable,12V
Operation Hours
Continuously for 1 hours (room temperature)
Operation /Storage Temperatures
0~300̊ C/0~40̊C
Dimension
300X73X26 (control)  /385X85X35(out)
Measurement
Items
Sensor
measuring scope
Error(s)
Temperature measurement
KK-type
0~400̊C
±2̊ C
sampling
Thermocouple
0.3.0.6.1.2 and 2.4 sec
measurement time
10 Minutes
internal storages
2
Specification
Specification
Minimum Requirement
OS
Windows 95,98,ME 2000XP,7,8
HDD/CD-ROM
Pentium4 and later /2GB And more
Video Card /Connection
2000 GB and more /CD-ROM (Program Installation)
Video Measurement Info
1024X768, 16 bit and more USB
Vibrating Measurement Info
HD(1280X760 /1 Minute composite
Video storage capacity
2G Gravity acceleration sensor
Depending on the size of the external memory
We'd love to help you boost your production efficiency.
Contact us.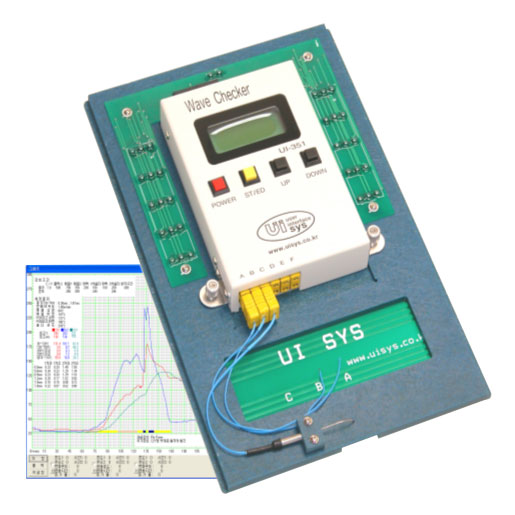 ---
Brand: UISYS, Korea
WAVE CHECKER
UI - 351 A6 [WAVE CHECKER]
Measurement of max 6 channels
PC based Profile
Different dip – time by depth
Balanced sides
Measurement analysis
Data Converted to excel files
Max 5 data storages
Soldering/ Preheating temperature
Data filtering
C/V Speed
| | |
| --- | --- |
| Items | Details |
| | |
| Battery | Rechargeable , 6V |
| | |
| Operation Hours | Continuosly for 30 hrs (room temperature) |
| | |
| Operation / Storage  Temperatures | 0 -300̊ C/0-40C |
| | |
| Temperature Measurement | 0 –  300 C±2̊C |
Specification
Minimum Requirement
 OS
Window 95, 98 , ME , 2000, XP,7 , 8
Processor  /Memory
Pentium and later /MB and more
HDD/ CD – ROM
64MB AND MORE /CD – ROM (Program Install)
Video Card / Connection
1024 x 768, ,16 bit and more / USB
We'd love to help you boost your production efficiency.
Contact us.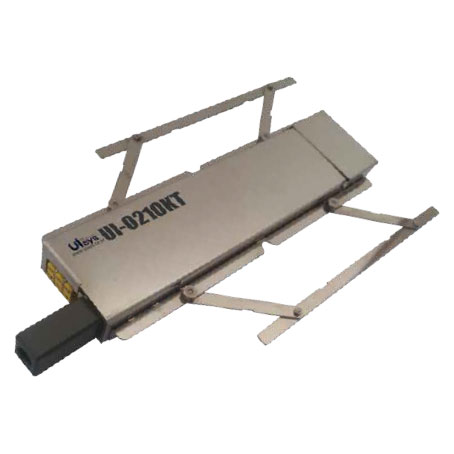 ---
Brand: UISYS, Korea
O2 ANALYZER
Patent NO 10-1102986
Measurement
| | | |
| --- | --- | --- |
| Items | Sensor | Measuring scope |
| Oxygen Measurement | Zirconia | 0ppm~1,00ppm |
| Smpling | K-type | 0ppm~ |
| Measurement time | | |
| internal storages | | |
| Temp. Measurement | | |
| | |
| --- | --- |
| Specification | Minimum Requirement |
| OS | windows 95,98,ME,2000,XP 7,8 |
| processor / Memory | pentium2 and later /64MB and more |
| HDD/CD-ROM | 64 MB and  more / CD -ROM (Program Installation |
| Video Card /Connection | Video Card / connection 1024X768, 16 bit and more/ USB |
We'd love to help you boost your production efficiency.
Contact us.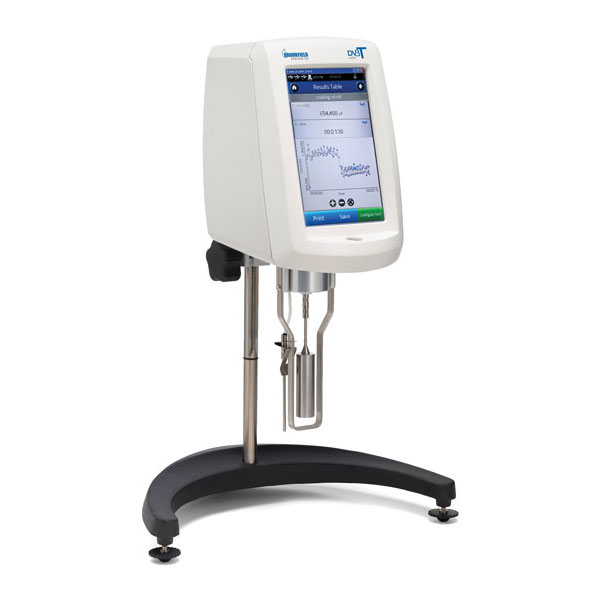 ---
Brand: Ametek Brookfield, USA
SPIRAL VISCOMETER
Ametek Brookfield Viscometer features a 5-inch color display to guide users through test creation and data gathering for fast and easy viscosity measurements. This Viscometer also offers powerful new programming capabilities and results analysis including data averaging and QC limits with alarms. User instructions with multi-step test protocols can be created using the new Program Generator Software and uploaded to the Viscometer through a USB Flash Drive (both included with instrument). Test Data can be recorded directly on a local printer or sent to a PC.  Additional automated control and data collection can be achieved with optional RheocalcT software.
5-inch full color, touch screen display supports multiple languages
Displayed info includes: viscosity (cP/mP·s), temperature (°C/°F), shear rate/stress, % torque, spindle/speed, step program status
Enhanced Security with customizable user levels & password access to comply with regulatory requirements such as 21 CFR Part 11.
Built-In options include timed tests, data averaging, programmable QC limits/alarms, customizable speed/spindle lists, on screen data comparison
Auto range shows maximum viscosity measured with any spindle/speed combination
USB PC interface provides optional computer control and automatic data gathering capability Download custom test programs with included PG Flash software
Front-facing bubble level for convenient viewing
Built-in temperature probe
Accuracy of ±1.0% of range with displayed test data
Repeatability of ±0.2%
NIST traceable viscosity standards available
VISCOSITY RANGE
SPEEDS
cP (mPa•s)
MODEL
Min.
Max.
RPM
Number of Increments
DV2TLV
1†
6M
.1-200
200
DV2TRV
100††
40M
.1-200
200
DV2THA
200††
80M
.1-200
200
DV2THB
800††
320M
.1-200
200
We'd love to help you boost your production efficiency.
Contact us.
Similar Products
_

PCBA EQUIPMENT SOLUTIONS

_
Thermal profiling systems provide you with accurate technology for precise temperature monitoring and profiling in various industrial applications. Whether you need to optimize your reflow soldering process, monitor the temperature in ovens or kilns, or ensure proper thermal management in electronic devices, our thermal profiling systems offer comprehensive solutions to meet your temperature profiling needs.
Our thermal profiling systems are equipped with advanced sensors and data acquisition capabilities, allowing for real-time temperature monitoring and data logging. With customizable settings and user-friendly interfaces, our systems provide detailed temperature profiles, enabling you to analyze and optimize your processes for maximum efficiency and quality.
From surface temperature measurements to in-depth profiling of complex thermal environments, our systems offer the accuracy and reliability you need for critical temperature control. Investing in our thermal profiling solutions provides numerous benefits for industrial processes. By gaining precise insights into temperature variations and thermal characteristics, you can identify potential issues, optimize energy consumption, reduce waste, and ensure consistent product quality.
Our temperature profiling systems are designed for reliability, accuracy, and ease of use, providing you with the tools necessary to achieve optimal temperature control and enhance the overall performance of your operations.