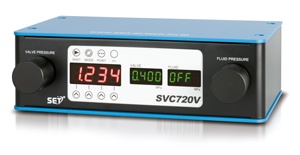 Model:

SVC720V Standard Valve Controller
---
Consistent, precise volume control for high precision dispensing valves.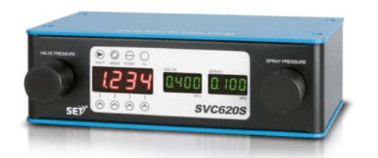 ---
Model:

SVC620S Spray valve controller
---
All digital display ensures versatility and flexibility for precise spray control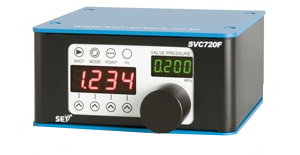 Model:

SVC720F Conformal Coating Valve Controller
---
Fast response pneumatic solenoid maximizes dispensing performance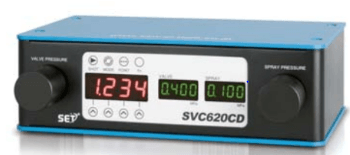 ---
Model:

SVC620D Coating Dot Valve Controller
---
Non-contact dot, spray line dispensing can be selected
We'd love to help you boost your production efficiency. Contact us.
Model
SVC720V
SVC620S
SVC620CD
SVC720F
Power
DC24V (VAC100-240 adapter)
Power consumption
18W
Air input requirement
0.4Pa~0.7MPa
Pressure setting range
0~0.50MPa (Valve operating pressure: more than 0.40MPa)
Nozzle air pressure setting range
0~0.50MPa
Time setting range
0.005~99.9sec
Dimensions mm
250X139X76
160X139X76
Weight
1.5kg
1.4kg
0.8Kg
Similar Products
_

PCBA EQUIPMENT SOLUTIONS

_