Suitable for De-panelling standard as well as bigger size PCBA.
High speed cutting accuracy & positioning repeatability.
High power spindle servo motor for routing of FR4 and Metal clad PCBs.
High profile CCD camera ensures better cutting accuracy.
Highly reliable and low maintenance
Ideal for routing of circular arc, linear or any other odd shape PCBA panels.
High power suction with a low noise level.
Ergonomic design, robust and rugged in construction and most user friendly.
Brand: ELITE, Taiwan
PCB Routing Machine
---
"Full-color and high-resolution CCD camera assisted teaching, user-friendly interface facilitates"
Line, arc, curve routing available
Avoid manual or punch depanelling cause stress to damage PCB
Extended router bits life by multistage auto compensation of Z height to reduce cost
Left and right twin tables to increase production
Low maintenance cost, highest cost/performance ratio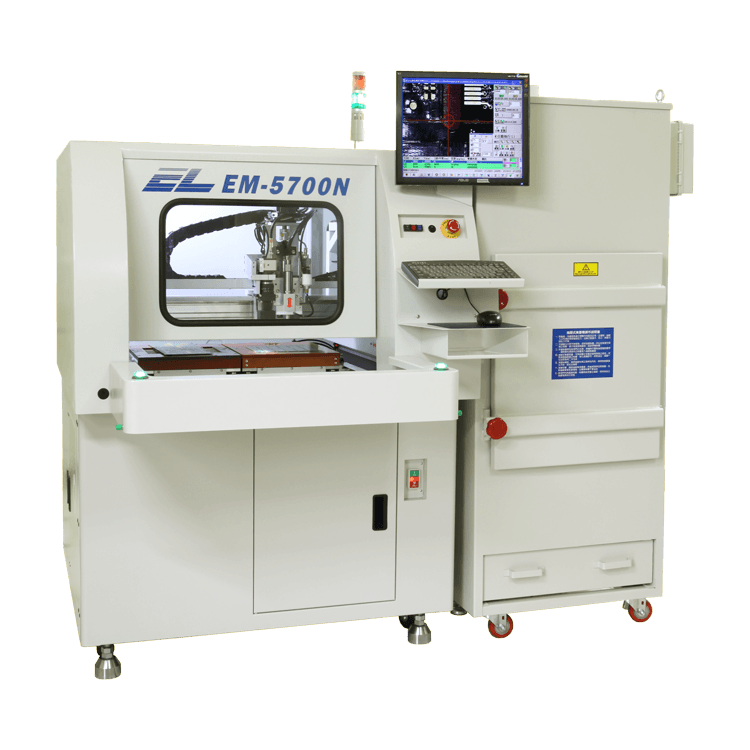 Characteristics
Values
Cutting Speed
0~1000mm/sec.
XY Repeatability
±0.02mm
Control System
PC -based 3-Axis controller
XYZ Driving
AC Servo motor
Operating System
Windows 7
Cutting Accuracy
±0.1mm
Spindle Rotation
Max 60,000rpm
Static Eliminator
Power supply
1ɸ, AC 220V 50/60HZ
Air Supply
4~6 Kg/cm²
flow
2500 L/Hr
Power consumption
3KVA
Dust Collector
3HP Bottom suction
Power supply of Dust Collector
220V (380V)3ɸ
Router Dimension (W*D*H)
(DS) 1240*1466*1673mm
What our clients say about Kyoritsu

In Schneider Electric we have got ICT Machine – Focus 2000 for the first time. Before this we were only Using another ICT Brand. We have just started using Kyoritsu ICT. It is simple to operate & easy to maintain in terms of handling & production use. Considering your teams involvement & service level I really appreciate the customer focus.
Schneider Electric
Sr. Manager – New Product Development, Testing & Qualification

Kyoritsu team supported well during installation & provide prompt solution for any issues. Training program was very nicely conducted & useful. Overall response is satisfactory.
Secure Meters Limited
Executive in operations & Maintenance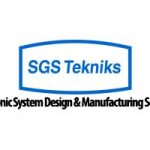 Kyoritsu knows their work very well. Good testing report is given which also shows coverage report.
SGS Tekniks Mfg. Pvt. Ltd.
Asst. Manager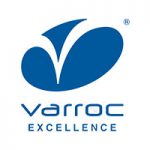 Happy with the machines provided by Kyoristu. Service and support given by the team are also very satisfactory.
Varroc Engineering Limited, Pantnagar
Senior Engineer
K
yoritsu Electric India was established in India in 2008 as a 100% Subsidiary of Kyoritsu Electric Corporation & Kyoritsu Test System-JAPAN, for marketing, sales & after-sales global support of their state-of-the-art PCBA In-Circuit Testers & Function testers manufactured in Shizouka, Japan. Kyoritsu Electric India is also one of the prominent manufacturers & suppliers of ICT Test Jigs & Function Test Jigs with highly sophisticated & modernized infrastructure for in-house jig manufacturing, as well as for other brands like Agilent, Teradyne, Spea, TRI, OKANO, etc. Kyoritsu Electric India has a world-class team of highly qualified and experienced engineers, especially in the field of PCBA testing, who are well equipped with the knowledge of ICT + FCT machines application, technical & service support, pin fixture development, fabrication & debugging.
---

---

---

---

Skilled engineers & teams
50

+
CONTACT US
---
We'd love to talk! Connect with us for any inquiry!
---
---
We'd love to help you boost your production efficiency
Connect Us
---